Hello. For those unsuspecting readers just tuning in, my name is Vivek and I am a co-founder/co-president of BSEC (Beaver's Science and Engineering Club). My side duty is to document every meeting with a video camera in hand.

"How can he hold a camera for 45 whole minutes? I mean, that's like….WOW."

Well, the answer to that is…I don't. In fact, I barely get to ten minutes before my arms wear out and my eyes dry up out of anticipation for something exciting to happen.

You see, exciting was a word rarely used in BSEC conversation during last year's meetings.

Why?

Because it would take us extremely LOOOOONG amounts of time before we could accomplish even the slightest interesting experiment or activity. And when we did, it was lunch time, and then class time, and then the end of school, and at this point, we would build up our excitement for the coming meeting in two weeks.
And when the meeting came we would wait excessively long periods of time before our demonstration actually worked, and the cycle would repeat itself. It was long and tedious, but when our experiment finally did work, it was like a choir "ahing" in the background at the destruction of Lord Sideous in the sixth Star Wars movie, the part in which Darth Vader picks up the decrepit Sideous by his torso and tosses him into the long, never-ending power pit of doom.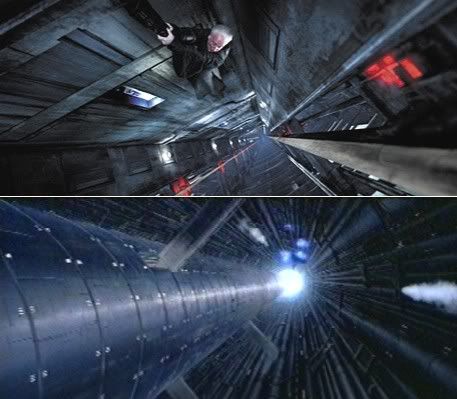 But alas, long delays before thrills is not a mantra we intend to keep this year, for due to an awesome club presentation (cough), club Science and Engineering amassed over 35 members and counting. That's a little more than twice as many members we had last year! Because we now have twice as many members, it is important to note that we will potentially and most probably have twice the amount of fun.

How's that? Does it seem exciting yet? No? Yes? Maybe? So? Pie?

Well, now that we have tons of loyal (hopefully) and enthusiastic members, we will have more creativity and ingenuity for mastering different fun activities.
I can imagine Albert Einstein looking down at us from his cozy Victorian settlement up above the clouds, staring at our club - our high school club - in envy over our collective budding eagerness to send foreign objects into the air and into neighbors' backyards in hopes to finally concoct that perfect BOOM.
Now for the videos.
Firstly, I will note that we took approximately 30 minutes worth of footage. I condensed the footage down to little snippets of video so that it would be easier to get to a specific part of the meeting.
Also, due to an incessant potty-mouth (cough, Everdell, cough), some footage had to be taken out.

Thanks Everdell. You're a really swell kid.

In fact, let us all sit in a circle around Michael Everdell and chant friendly camp songs.

Like this one:
LOL (Laugh Out Loud), just kidding. J He didn't actually do anything, besides let out the f-bomb a few times for no apparent reason. As you will see, I enjoy making fun of Everdell. Making fun of another person is a way to get close to that someone.

Yeah.

Really.

Okay, maybe not.

I'M SORRY MICHAEL EVERDELL! I HOPE WE CAN BE FRIENDS AGAIN!

(Disclaimer: I do not actually want to burn Michael Everdell. I just found it amusing to mention savage punishment and Everdell in the same blog post)

Anyways, I'm sure you'd rather watch the videos than fritter away your time listening to me babble on and on. Though, in my opinion, I'd rather do the latter since I am a really nice person to listen to, and can also, ahem, be quite charming most of the times. J

Ready? Set? Go!

Potato Gun Test Launch

Hitting a Hanging Bag

Safely Attempting to Hit the Hanging Bag

A Successful Target Hit!

And…A Failed Launch

I sure hope these few clips will satisfy your thirst for BSEC videos for the time being.

More videos from that meeting on the way.